ALKOVI | NÄYTTELYT / EXHIBITIONS
ALKOVI | PROJEKTIT / PROJECTS
ALKOVI | CONTACT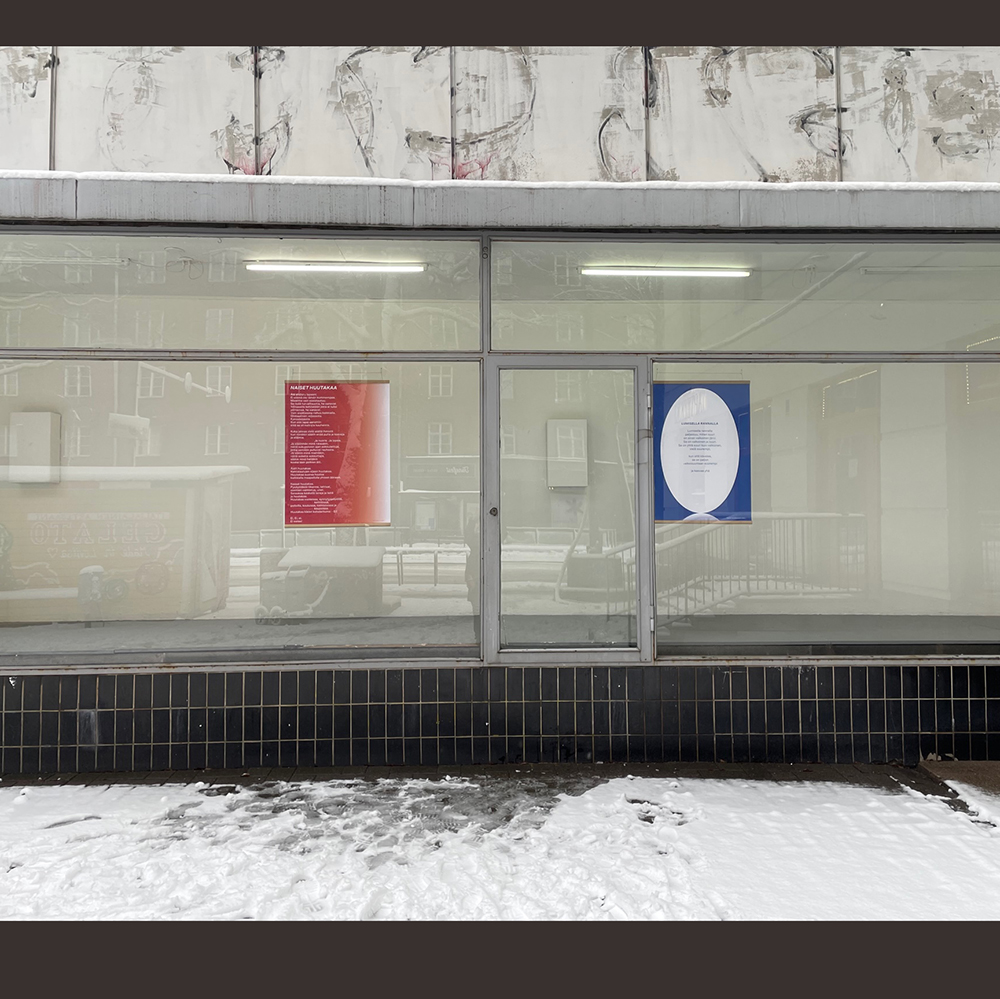 18.2.-28.5.2023

Esillä on kaksi runoa: Eeva Kilven Naiset huutakaa ja Harry Salmenniemen Lumisella rannalla.
Runot olivat esillä vuoden 2022 Rauma Triennaalessa Imagine! Mitä jos!

Displayed are two poems (in Finnish): Naiset huutakaa (Women, Shout) by Eeva Kilpi and Lumisella rannalla (On a snowy beach) by Harry Salmenniemi.
Poems were a part of Rauma Triennale 2022 Imagine! What if!

Imagine! Mitä Jos! -näyttelyn kuraattorit olivat Rauman taidemuseon intendentti Heta Kaisto ja taiteilija Teemu Mäki./ The curators of the Rauma triennale were the chief curator of Rauma Art Museum Heta Kaisto and artist Teemu Mäki.

Julisteiden graafinen suunnittelu: / The graphic design of the posters by Teemu Mäki & Jaakko Pietiläinen.